How Much Does a Honda Cost?
Honda is a Japanese automaker that has been producing cars for a long time, making it one of the biggest car manufacturers in the world. If you're looking for a practical car that has excellent fuel economy and a modern touch, a Honda may just be what you're looking for. When deciding which model to buy, you will have to consider the design and features you want, along with your budget.
A Honda costs between $24,000 and $42,000 brand new. The latest models have a starting price of $28,000 for the Honda Accord 2023, while the 2022 Honda Accord has a starting price of $28,600. With a local Honda dealer, you will be able to get a new or pre-owned Honda at a discount.
With compact cars, family sedans, and sports vehicles manufactured by Honda, it's not always easy to decide which of the models is best, but many believe the 2022 Honda Accord took Honda's skills of creating a well-built and engineered car to another level. The family-sized sedan is a perfect on-the-road vehicle that is safe and fun to drive. With a starting price of $28,600, these offer a smooth ride and are fuel efficient.
Since 1963 Honda has been producing vehicles for daily use, including its first commercial van Honda L700 which was built in 1965. The family sedan known as the Honda Accord has been around since 1976 and is one of the best-selling four-door sedans in the US. Honda is a Japanese manufacturer that has made a mark in the car industry across the world but also in people's hearts with modern designs that are known for their comfort and solidness.
In this article, we will look at the price of new Honda cars and the different models you can choose from. We will also see which of Honda's creations is cheaper and more fuel efficient. That way, you can still own a reliable and elegant vehicle without digging too much into your pocket
What is the average price of a Honda?
Honda has a wide range of cars to pick from, and the price for each is influenced by the model and year of make. The same model may carry a different price tag if depending on the year. Notice the average cost for different Honda models and the starting price for each. The starting price is the recommended price by the manufacturer (MSRP).
| | | |
| --- | --- | --- |
| Model Year | MSRP | Average Cost |
| Honda Accord | 2022 | $28,600 – $29,500 |
| Honda Civic | 2022 | $24,650 – $25,900 |
| Honda Odyssey | 2023 | $39,700 – $41,000 |
| Honda CR-V | 2023 | $37,800 – $38,500 |
| Honda Ridgeline | 2023 | $40,200 – $40,900 |
The Ridgeline is among Honda's only pickup options. It features a friendly backseat and is a perfect pickup offering comfort in tough terrains.
The same model can also cost differently depending on the year of make. For example, if you are looking for a Honda Odyssey from 2021 you will find it costing between $32,800 and $54,500. However, the 2020 will fetch $31,500 to about $54,900 if you add extra accessories when buying the vehicle.
Here are different prices for the same model ranges:
| | | | |
| --- | --- | --- | --- |
| Model | Year | Year | Year |
| Honda Ridgeline | 2023 | 2022 | 2021 |
| Cost | $40,500 | $39,900 | $38,000 |
| Honda Pilot | 2022 | 2021 | 2020 |
| Cost | $39,500 | $34,000 | $33,000 |
| Honda HR-V | 2023 | 2022 | 2021 |
| Cost | $25,000 | $23,500 | $22,700 |
What is the cheapest Honda car?
The cheapest Honda car is the subcompact SUV, Honda CR-V 2022. The starting price of the car is $21,950 and includes safety features and the best interior upgrades. But if you want to go bigger on the money, the CIVIC R TC racing car from Honda is considered the most expensive Honda car at $90,000 as the starting price.
The Prologue 2024 may be the highest-priced car if you're looking for something for daily driving at the right speed. This electric SUV may cost up to $46,000 without the extra gear.
What is cheaper, a Honda or a Toyota?
If you are looking for a new car and don't know whether you should go for a Toyota or Honda, but you already have a set budget for how much you want to spend, you can compare the prices of the two of the biggest car manufacturers from Japan. However, it's important to note that Honda offers fewer vehicle models than Toyota.
Here is how some of the cars compare against each other:
Honda Model Starting Price Toyota Model Starting Price
| | |
| --- | --- |
| Model | Price |
| Civic | $19,650 |
| Corolla | $19,700 |
| Fit | $16,390 |
| Yaris | $15,800 |
| Odyssey | $30,390 |
| Sienna | $31,720 |
How much does a Honda Civic Cost?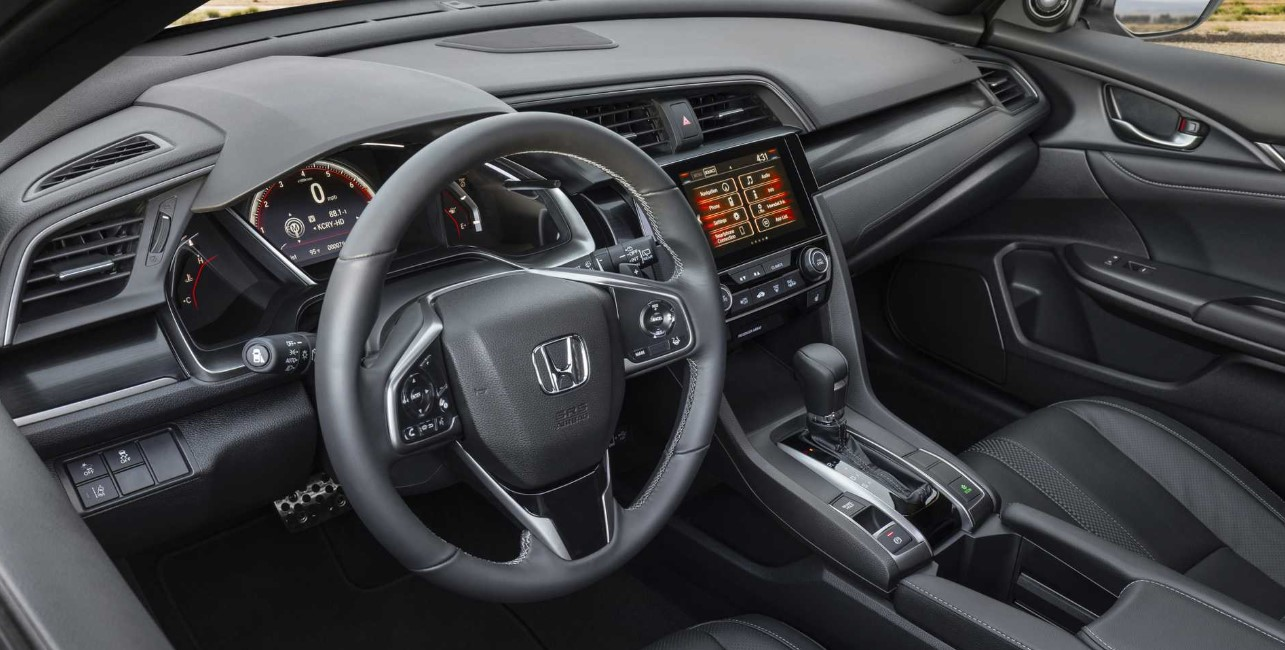 The 2022 Honda Civic compact car has a starting price of $24,700 and has more room with more technology upgrades to meet customer needs. The Civic LX is a bit cheaper than the hatchbacks, starting at $22,500, and can go up to $28,000 with add-ons.
The 2023 Honda Civic starts at $25,900 and has an elevated design both inside and out, and continues the legacy of being flair and economical on fuel use.
What is Honda's best car?
Every Honda car is a statement of style, creating a footprint for Honda's impeccable designs of comfort and high performance on the go. The SUV ranges offer big space capacity with safety features, so you can rest assured you will get there alive.
Honda's CR-V is also available now as a hybrid and was the first hybrid SUV to be introduced in the US. By combining technology with already existing legendary models, Honda has ensured that every customer finds the perfect vehicle to meet their needs.
But for years, the Honda Accord has stood out as Honda's best. The 2022 range stands out as a value-for-money car with wonderful driving dynamics showing why it's considered the best family car out there.
Close to its heel is the 2021 Honda Civic, which, even without the extra trims, is stylish and fun to drive. The Accord and Civic models are the longest-running line-ups of Honda cars.
Honda's Model line-up
Every car is designed with its own mission, from offering big space to comfortable driving, sleek designs, and a sporty feel every Honda is in a class of its own.
With new technology such as driver assistance technology, different trim levels for different cars, and engine power plus affordable prices a Honda car can take you anywhere with guaranteed comfort. From sedans to pickup trucks and spacious SUVs you only have to settle for a Honda that meets your needs.
Electric vehicles
Honda is on the move to show environmental consciousness with its lineup of vehicles. Honda has a few selected hybrids including the Accord Hybrid Touring and the 2022 CR-V Hybrid Touring. A fully electrical vehicle that will be added to the lineup will be the 2024 Honda Prologue.
SUV's
The CR-V, HR-V, Pilot, and Passport are part of Honda's SUV line-up with the 2021 Pilot standing out as the better SUV that comes with a 3rd low bench seat that is foldable.
Honda's SUVs offer a good driving experience even on bad roads and a lot of space for luggage when travelling with your friends or family and the 2022 HR-V is the cheapest in the range.
Trucks
Honda has been making one truck model since 2014 with the first lineup between 2006 and 2014 and the second range starting in 2017. The Ridgeline is a midsized pickup truck with an underfloor truck and a broad bed at its back.
Minivans
Most minivans can sometimes feel bulky, but Honda's Odyssey creates an ideal balance between enough seating capacity, polished driving, and improved acceleration when compared to other minivans.
Some of the extra features that you may get in your minivan deal can include added USB ports in the car's rear, leather seats, and a rear lift gate. Navigating narrow roads or corners promises to be less worrying when driving the Odyssey.
Certain features are limited to a model or year of production, so if you are looking for specific features in your new car, you may have to keep an eye out for which car has what you need.
For example, the 2021 Honda Odyssey had the HondaVac a built-in vacuum which made cleaning your car a little bit easier, but the 2022 model does not. The Honda Civic for 22 was also upgraded to feel sportier than its predecessor with only the hatchback, while the previous was available as a sedan and hatchback as options.
Conclusion
It makes perfect sense to want a well-driving car at an affordable price and choosing a reputable brand is also the safest guarantee of quality an excellent choice may be a Honda. You can find affordable vehicles under Honda with different models for your everyday affairs.
With a cheaper model costing $21,950 as starting price, you can drive in style and comfort with the Honda CR-V, and if you want to spend a lot more, you can find other priced cars from Honda.